Why Choose a Pediatric Dentist?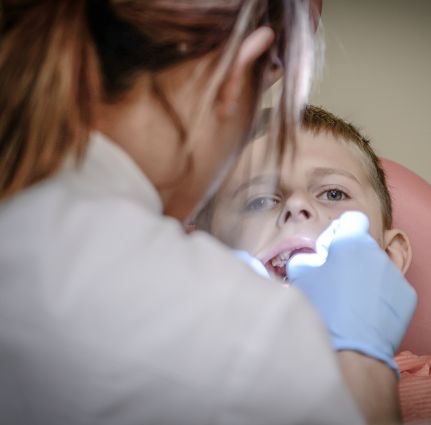 Raising happy and healthy kids is not easy. Choosing a pediatric dentist to take care of the health and beauty of your child's smile is an important decision.
Such a dentist specializes in treating children. They are qualified to meet the dental needs of infants, toddlers, school-age children, and adolescents, including those patients with special needs. A pediatric dentist has completed two to three years of specialty training beyond dental school.
It is important to start visiting a pediatric dentist from an early stage. That way your child will learn about healthy dental habits from a tender age. Also, your child's first dental experience may shape how he or she will think about dentistry for the rest of their lives. 
Here are some more reasons why you should choose such  a dentist for your child:
Pediatric dentists are better prepared
Pediatric dentists are specifically trained to treat children's developing teeth and potential issues with them. This can include cavities, tooth decay, gum problems, and crowding of the teeth.
Cavities and tooth decay are the most common childhood ailments. The pediatric dentist applies sealants and fluoride treatments to protect tooth enamel and minimize the risk of cavities. The pediatric dentist performs pulp therapy and treats oral trauma. If primary teeth are lost too soon, they provide space maintainers to ensure that teeth do not become misaligned.
 Examinations, X-rays and computer modeling allow pediatric dentists to predict any future oral problems that your child may have. They are also trained in child-related pharmacology and the safest form of general anesthesia. 
The best pediatric dentists have lots of experience and training in child psychology. So, they are better prepared to deal with fidgety, frightened, and often crying children who would rather be anywhere else than on the dental chair.
A good pediatric dentist and the staff at the dental clinic know how to get your child to relax. This not only makes dental procedures easy to perform but also makes subsequent visits to the dental clinic less stressful for both you and your child.
They use children-friendly equipment
A pediatric dentist generally uses equipment that isn't as intimidating as what you will find in a general dentist's office. The equipment is usually smaller and is specifically designed for a child's mouth to create a different experience.
Often, lasers are used instead of drills. Many pediatric dental clinics use smaller chairs as well. These things make a huge difference to children.
They provide a children-friendly environment
The pediatric dental clinic will have an office environment that will make children feel comfortable. The walls will be painted bright and characters and shapes may be drawn on them. Some clinics even go so far as to have an indoor playground installed.
It is common for the waiting area in a pediatric dental clinic to have video games and comics for children to engage themselves while they wait for their appointment. Instead of news playing on the waiting room TV, there will be popular cartoons or children's movies that will be shown.
All these distractions turn a potentially scary experience into a fun-filled experience for the child. Some pediatric dental clinics even offer small toys to children as gifts at the end of the appointment. All these things create a positive association with visiting a dentist. Instead of remembering the dental procedure, the child will remember all the fun activities that happened at the pediatric dentist's clinic and will not be averse to visiting again.
Focuses on preventive care
Pediatric dentists focus on the prevention of oral issues since this is the best way to guarantee a lifetime of excellent dental health. The pediatric dentist will advise every child and parent on practical ways to develop good habits like regular brushing and flossing. Also, they convey complicated medical information in a way that can be easily understood by the child and his or her parent.
Conclusion
Teeth begin to erupt in babies when they are about six months old. From the time the first teeth emerge through their teen years, children should be taken to visit a pediatric dentist. These routine visits will ensure that the child grows up with healthy teeth and gums.