Tooth Pain- Causes, Treatment, and Prevention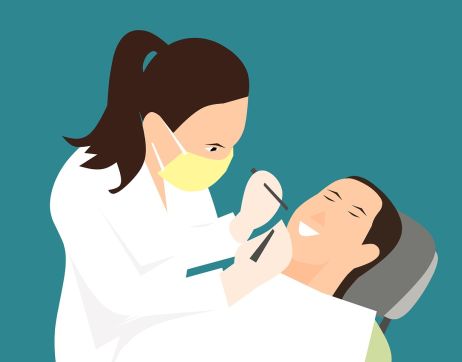 Toothache is a common disease faced by all persons, and here, age is not at all a decisive factor. It can happen to anybody, from young kids to elderly and at any time sooner or later. Practically, this is the dent that happens to the enamel, which is the external covering of the tooth. The cause for this enamel damage is the formation of acids created as a result of the dissection of sugar by the plaque bacteria. Nevertheless, the intensity of the decay will be different; some of the minor problems will last only a little time. That said, when you don't take the precautionary measures at the earliest, then that will lead to the formation of a hole in the related tooth. In the early days, the individual will experience a typical soreness, which he or she may neglect as a trifle thing, but will slowly develop into a small hole. In due course of time, the created hole will become full-size.
However, whenever you face any gum or tooth pain, it is practically sensible to get in touch with a dentist as early as possible. Let it be a minor or severe ache you must visit the dentist's office, or else, the problem will worsen. Here, you must remember that only an experienced dentist can make a diagnosis regarding the cause of the pain and the subsequent treatment. So, make sure that the dental clinic that you step into has professional management, and the dental surgeons who work there are highly qualified and experienced. Remember, the expertise of the doctors' matters a lot. Besides, the clinic must have all the modern facilities and equipment.
Preventions – Points to Consider
Brushing your teeth properly and frequently is the main thing that you will have to do. Two times daily is enough, in the morning just after you get up from your sleep and just before you go to sleep in the night.
• Use a quality toothbrush. While brushing, the brush must cover all the areas of your teeth. You must brush gently.
• Use a tongue cleaner. Remember, if you do not do tongue cleaning effectively, there will be an accumulation of bacteria, which will create a foul odor. Besides, this will be dangerous to your teeth also.
• Dental flossing is also significant as regards the healthy nature of teeth. This process will remove the food particles from the gap between teeth.
• Make it a point to visit a dentist once every six months, as it will give you a precise idea about your gum and teeth.
Dental Pain – Contact a Best Dental Surgeon
It's possible to track down various dental clinics in Springfield, VA, and so you will be a bit bemused as regards the selection of a dentist for solving your tooth pain Springfield VA. It's practically safe to get your dental treatments from a hospital that provides perfect solutions for various types of dental diseases. There are numerous modern dental treatments such as CAD/CAM – CEREC, Veneers, Cosmetic Restorations, Laser Therapy, General Dentistry, Preventive Care, Dentures, etc. The main advantage is that you will be able to get modern solutions as regards all tooth-related problems under one roof. Other main things that you must take into consideration while choosing a clinic for cracking dental pain Springfield VA is the qualification and expertise of the doctors and the pricing.
How to Contact?
Contacting a dental surgeon for putting an end to dental pain Springfield VA is easy. You can find a plethora of leading plumbing company websites by performing a short search through the internet. However, you must compare the experience, quality of service, customer support, pricing, etc., before selecting a company. When you enter the website of the leading dental clinics, generally, you will be able to see a contact form, and you can get in touch with the management by submitting this form. You are sure to get a call back very soon. Top dental clinics work from Monday to Friday, and the working hours will start at 8 am and end at 5 pm. Hence, it will be possible to get a perfect time for the doctor's appointment that suits your convenience.