Five Tips When Looking for the Perfect Dentist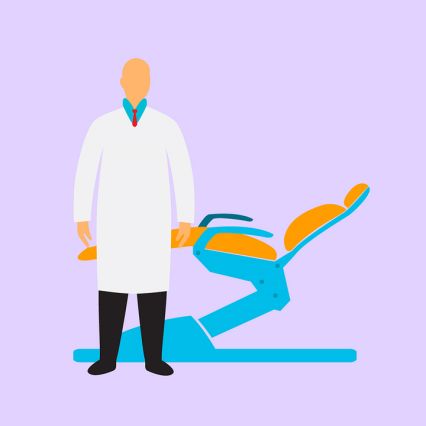 Proper dental care is not possible without visiting a good dentist from time to time. Even if you don't have any dental issues; basic and preventive checkups are important on a regular basis. But to receive full benefits from your dental visits; you need to choose the right dentist.
Consider these five tips when you are looking for the perfect dentist.
1. Spend some time researching about dentists in your area
It can be a total waste of your time and money if you visit a dentist without knowing anything about his or her practice. So, spend some time in research, which may not really take too much of your time.
Online searches can help in this regard. Search with keywords like dentist near me open today to find names of clinics in your area. Visit their website to read about the dentists' qualifications, experience, professional associations (board memberships), and licenses.
Note that it is very important to choose a dentist who is board-certified. So, look for their memberships with organizations such as the American Dental Association or Academy of General Dentistry. Board-certified dentists clear very stringent tests to obtain their memberships. They appear for such tests every few years. They also keep up with their education and continue to train in new dental treatments.
The qualification of the dentist must be as per your needs. For instance, if you are looking for a treatment such as dental implants, you will need to visit a cosmetic dentist. Not all general dentists offer cosmetic dentistry services. The same applies for emergency dentists.
2. Pay special attention to their service areas
Dentistry is quite a vast field. So, not every dentist may offer all types of dental services. It is, therefore, important to properly check the services available in a dental clinic.
Cosmetic dentistry includes treatments that improve your smiles such as teeth replacement and straightening procedures. In these categories too, there are several options. For the former, there are dentures, bridges, and implants. For the latter, there are braces, veneers (for slightly crooked teeth), and Invisalign (a new procedure). There are several teeth whitening procedures also available these days.
Not all dentists offer emergency services. So, it is important to find a dentist who offers these services and keep the clinic's contact number handy.
3. Ensure that the clinic timings and locations are suitable for you
It should be convenient for you to visit your dentist even when it is not on short notice. The timings must also suit you as you may need to adjust your work schedule accordingly. Busy parents also need to schedule their appointments as per the routines of their kids.
So, check the addresses and the clinic timings when you visit a clinic's website. It will help you find the right dentist as per your convenience.
4. Confirm that the payment system includes different options
You should be able to pay via different types of credit and debit cards. Some dentists also offer flexible payment options to their clients. It can be helpful for those who require the necessary treatments that cost a bit more. Easy payment systems can help them seek treatment in a timely manner without having to worry about how they will pay for it.
Of course, you will also need to check if a clinic is a partner of your insurance provider. Reputed clinics mention such information on their websites.
5. Check if the clinical setup is good
During your initial visit to the clinic, be mindful of the surroundings. Check that the clinic is clean and hygienic as per medical standards. Is the furniture in the waiting area comfortable? If you are visiting with your kids, the waiting area needs to be safe and comfortable for them. The elderly should also feel at ease when visiting the clinic.
Is the support staff courteous, friendly, and helpful? You will need to deal with them for appointments and emergencies. So, it is an important consideration when looking for the perfect dentist. It should also be easy to book appointments at the clinic.